Call The Best!
540-776-9591
Proper installation is the most important part of your carpet and floors.
Improper installation is our industry's biggest complaint among consumers.
Durrance Floors is a full-service carpet dealer with our own carpet installers; also specializing in carpet re-stretching, carpet repair and complete sales and installation of vinyl floors, ceramic tile, laminate and hardwood floors. We serve the following areas of Virginia:
Altavista
Amherst
Appomattox
Bedford
Blacksburg
Boones Mill
Botetourt
Brookneal
Buchanan
Buena Vista

Christiansburg
Clifton Forge
Covington
Dublin
Fincastle
Floyd
Franklin County
Glasgow
Goshen
Iron Gate

Lexington
New Castle
Pamplin City
Pulaski
Radford
Roanoke
Rocky Mount
Smith Mountain Lake
Troutville
Vinton.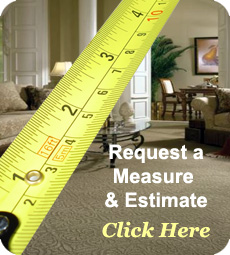 The quality of our work is unsurpassed! We leave no stone unturned in every aspect of installation on any type floor we do for you - from the initial prep, which is too often overlooked by other contractors - to the finished product, including our ability to get your carpet or vinyl seams as close to invisible as possible, we're on it! Not only is our workmanship top-notch but we provide a significantly better-than-average labor warranty on our products! Your carpet and floors should last for years without problems.
Paying close attention to detail from beginning to end, our staff, including management and installers, is mannerly and courteous, has a neat appearance, is always easy to reach, and will never let you or your expectations get misplaced or "slip through the cracks."